Woohoo! You're engaged! Congrats, girl! Now that you've got that sparkling ring on your finger, it's time to get to work. Organizing a beautiful wedding takes time, dedication and a lot of help. You'll have to try on a lot of wedding dresses, taste a lot of cakes and send a lot of invitations before you say "I do." But you've been dreaming of the perfect wedding for years and now you get to make it happen, so let's talk about the first things to do after getting engaged.  
Settle on a budget after getting engaged
This first crucial step will dictate every other decision you make leading up to the wedding, from the venue you choose to how many people you invite. So, before you make any other decisions, sit down with your partner and your family (if they'll be contributing) to figure out how much money you're working with.
From there, break down your budget into categories like your reception, your dress and, of course, your stationery. This way, you'll be able to see what you can spend and on what.
Set your timeline
Another important decision will be when you're getting married. So, start by choosing the season or month that you want to get married. This will be the basis for how quickly or slowly you can plan, which venues will be available to you, and even your wedding theme!
This should be enough to go on to start your planning process, but eventually you'll also want to narrow it down to a specific date. So, consider potential conflicts like long weekends, holidays, your friends' weddings, and any other dates that you won't want to take. Then, consider if there are any dates that are particularly meaningful to you. Some people like to get married on the anniversary of their first date or a special day like February 29th on a leap year.
If that's not enough to help you narrow it down, you might want to check in with a vendor or venue you absolutely have to have for their availability. The sooner you have your date settled, the sooner you can send out your save the dates and start booking top vendors, so it's something to figure out as early as you can.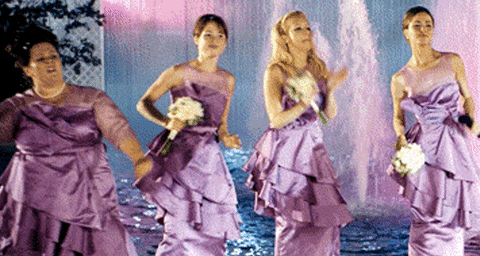 Choose your wedding party
Next up, you'll want to figure out who will stand with you on your big day. It's important to make this choice carefully, but early on in the process. You want to make sure you're giving your best people plenty of time to save your date and prepare themselves for the role. After all, it's a big responsibility they're taking on for you.
It might be a quick and easy decision for you, but lots of couples struggle to nail down their final wedding party. If you're having trouble, I've written a more detailed post about how to choose your wedding party.
One important thing I want you to remember with this step is to be true to yourself and only invite the people you really want at your side. It's your wedding, so remember you don't have to invite your second cousin you barely know just because your great aunt thinks you should!
Brainstorm your top wants and needs
Your wedding is really about you and your partner. No matter your budget or your wedding party, the day is about the two of you and what you truly want and need to be happy with it. Make it memorable for yourselves and ensure you really get what means the most to you both by creating a list of top 5 wants and needs for your wedding. This will be the top of your priority list and will help guide what you choose to focus on.
TIP: One great way to make sure you get the most out of your day is to start a Pinterest board with your top priorities and style inspiration photos. As a bonus, this board will be a great way to share your wedding design and style with vendors like your wedding planner, stationery designer, and photographer!
Start the guest list
Woohoo! Here comes the fun! This is where you get to start thinking about all the people you want to share your wedding day with. Sure, lots of people find making their guest list a bit frustrating and overwhelming, but at this stage of the game, you only have to think about the good things — who are you most excited to invite? Start making your list now so you don't forget anyone important. If you need help with this part, you can read my in-depth article about how to build your ideal wedding guest list.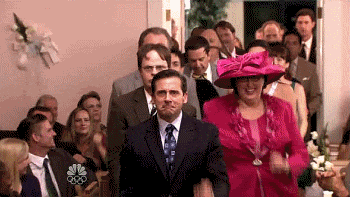 Research your venue and photographer
The first vendors you'll want to book for your day will most likely be your venue and your photographer. Starting your research into your options should be one of the first things you do after getting engaged. These are the vendors that typically have the longest lead time and should be booked first.
Honestly, touring venues and chatting with photographers are some of the most fun parts of planning your wedding. Since they are some of the first things you do, it's a great way to get excited about your big day and start really picturing what it will be like! These were my favourite parts of wedding planning — other than cake tasting, of course!
TIP: Once you decide on a venue and pay your deposit, try to book a block of hotel rooms near your chosen venue. This will be a huge help to your out-of-town guests!
Now that you've got these important steps to take after getting engaged, you're well on your way to planning the wedding day you've always dreamed of! If you're looking for more tips and help with your wedding plans, my free wedding planning resource library includes workbooks and checklists to help make your planning as smooth as possible. And if you found this article helpful, I'd love if you'd share it with a friend!